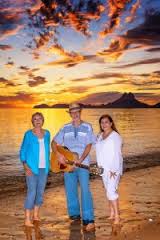 Elba and Bliss & Jim Cochran — Mexico's Smallest Jazz Band.
Elba & The Cochrans perform at Hacienda Mar De Cortez Wednesdays from 6-8, along with all-you-can-eat barbecue and bottomless orange margaritas. Come before sunset and have a beach walk, get your rib fix, lots of vitamin C and vitamin T (for tequila).
Contact us for gigs, parties, weddings, anniversaries. We have our own gear for small to large rooms, lights, effects, etc.
Phone: 622-226-1966
Address: San Carlos, Sonora, Mexico
Email info@cochrans.com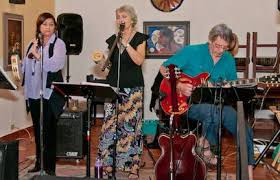 Rate Elba and The Cochrans & Leave a Comment: