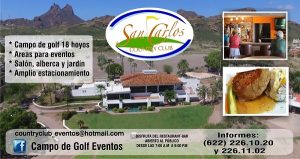 NOTE: Due to COVID-19, The Palapa Bar and Caddy Shack Sports Bar are temporarily closed. The Golf Club is also closed. Stay safe everyone!
The San Carlos Country Club and Golf Course has something for everyone!
The Palapa Bar by the pool has beautiful views overlooking the golf course and San Carlos, and is open every day from 7:00am to 4:00pm every day.
The Caddy Shack Sports Bar is indoors, and is open every day from 4:00pm – 9:00pm. Come and enjoy all your favorite sports on our big screen TVs.
Our food and drinks menu is available in both restaurants. Start your day off with some hearty breakfast with your choice of eggs, omelettes, hot cakes, chilaquiles, and more. Or, come by for lunch or dinner. Salads, soup, sandwiches, burgers, pizzas, pastas, meat, chicken and seafood dishes are all available on our extensive menu. We also have a fully stocked bar with all your favorites!.
You don't have to be a golf club member to eat at La Palapa Bar or the Caddy Shack Sports Bar, or to buy a Day Pass for the pool (summers only).
Menus (Click to enlarge)
Everybody is welcome!
Phone: (622) 226-1020; (622) 226-1102
Address: Golf Club, San Carlos, Sonora Mexico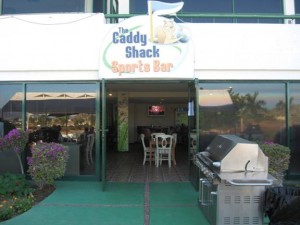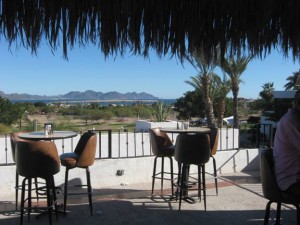 Have you eaten at The Palapa Bar or Caddy Shack? What did you think?