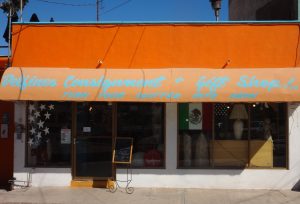 Delfines Consignment Store is NOW Open with many great items in a newly expanded, air-conditioned space.
We Buy, Consign, Sell, Pick-up, and Deliver.
Come and check out what's in store – lots of indoor and outdoor furniture, including sofas, dining tables and chairs, electronics, including stereos, speakers, projectors, printers, cables and connectors; glassware; pictures; appliances, onyx lamps, collector's items, gift cards and wrapping paper, and much, much more.
We're offering great conveniences to our customers such as FREE pickup and delivery in San Carlos and Guaymas for items over $75 USD in value. Drop by the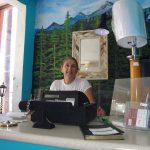 store or call our bilingual store manager Aida at 622-226-0499 for special arrangements or questions. If there's any specific item(s) that you are looking for, let Aida know and she'll add it to her Wish List.
The hours of operation are: Monday to Saturday from noon – 5:00pm.
Delfines Consignment Store in San Carlos is located next to Delfines Bar and Grill restaurant, across from the new fountain and next to the Extra (Circle K) and Pemex gas station.
Our inventory keeps changing, so drop by often to see what's new at Delfines Consignment Store.
Contact
Owner:  Patrick Cusack or Aida Magana
Phone: 622-226-0499
Address: Next to the Pemex Station and Delfines Bar and Grill; across from the San Carlos Country Club and the new fountain. Blvd. Manlio Fabio Beltrones, KM 11.5, San Carlos, Sonora, Mexico
Days & Times Open: Monday to Saturday from noon – 5:00pm. 
Rate Delfines Consignment Store & Leave a Comment: