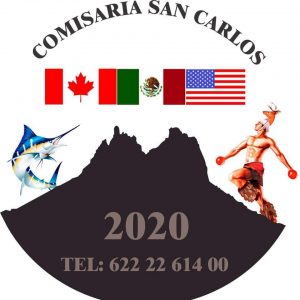 Comisario San Carlos: Enrique Gámez  (as of December 8, 2018)
On December 8, Enrique Gámez was elected Comisario of San Carlos. There were two candidates in the running, Enrique and an electrical engineer, Miguel Gerardo Dominguez Gómez.
Thirty-five year old Enrique owns Enrike's Adventures in San Carlos. His work plan focuses on public services, public security, culture, tourism, environmental awareness and the formation of an improvement committee.
Congratulations Enrique.
A huge "Thank You" to the departing Comisario, Salvador Macias, for all of your hard work over the past year.
You can also check the Facebook page Comisaría San Carlos for updates and information.
Phone: (622) 226-1400
Address: Paseo de las Ostras 109 Esq. Ostión y Calamar, San Carlos, Sonora Mexico
Email: comisaria_sancarlos@hotmail.com
Facebook: https://www.facebook.com/ComisariaSanCarlos
Commissario Office hours 8:00am to 3:00pm, Monday through Friday
If you would like to contact the Office of the Comisaria, please call 226-1932 (Monday – Friday from 8:00am – 3:00pm) or email: comisaria_sancarlos@hotmail.com. For current information, visit the Comisaria San Carlos Facebook page.
If you need to contact the Police, call 911 or 226-1400 (the operators are available 24 hours a day, 7 days a week).