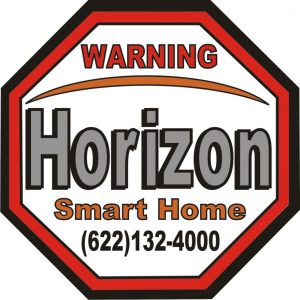 Welcome to the future of Security! Horizon Smart Home is your authorized Alarm.com and Qolsys Dealer for Sonora Mexico, with our Sales Office located right here in San Carlos. Now you too can ¨Control your World¨ with one application in your smart phone, for fully interactive control of your home or office effortlessly, even automatically! You will wonder how you lived without it. Prices start at just $25 a month!
We do not need Lock-in Contracts. You won't want to leave us. Our award winning Central Station is UL Certified, FM approved Computerized and redundant with offices in Corona, California and New York, New York.
We can service your existing Security System too. All of our systems are backwards compatible, which means that you can still use your existing sensors and detectors and still get the modern technology you crave.
We have over 65 years of combined experience in Security and Smart Home Systems. It is with all this experience we are confident that we have chosen the highest quality equipment available anywhere at any price. We invite you to check out our award winning products and services at Horizonsmarthome.com or call us for your No-Cost survey. We are sure you will be pleasantly surprised at our Grand Opening price specials.
Phone: (622) 132-4000
Address: Las Cabrillas, 377, San Carlos, Sonora Mexico 85506
Website: alarm.com
Email Horizonsmarthome@gmail.com
Days & Times Open (hours of operation): Sales and Admin: Monday – Friday 9am to 5pm. After-hours and Weekends by appointment only. (622) 132-4000
Service: 24/7/365 By appointment (622) 226-2213
Central Station: 24/7/365 For our clients only 001-(800) 932-3822