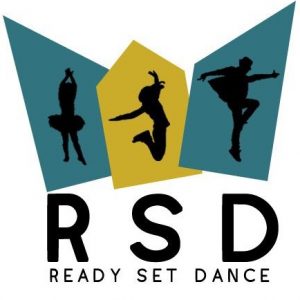 Ready Set Dance (RSD Studio) has a new home! We will be offering new classes for children and adults. We are now located at the Marina just down from Barracuda Bob's, previously known as The Energy Zone. Below is our initial schedule. Classes will be added and changed based on popularity.
Schedule: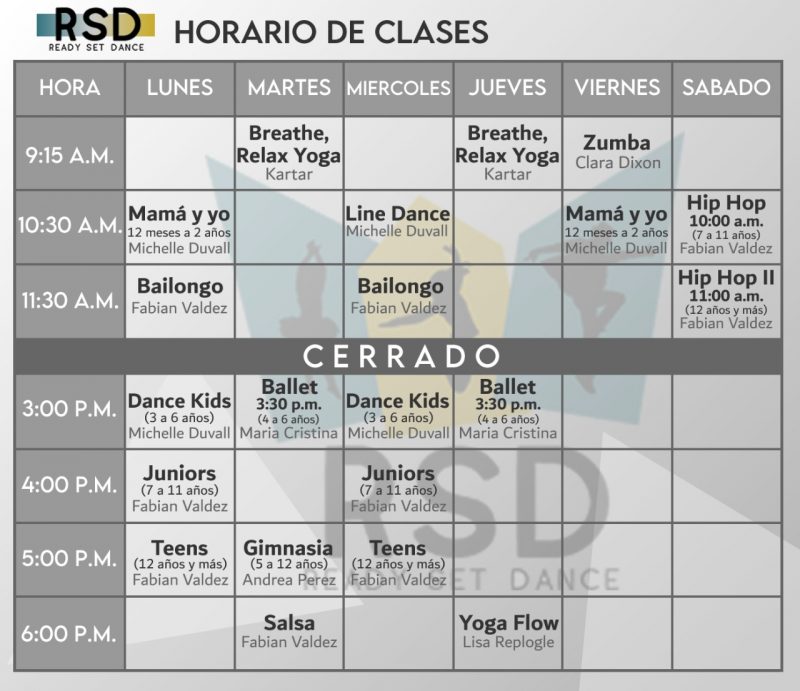 Cost: Adult classes are 100 pesos per class. Discount for those taking multiple classes per week will be announced. Children's class are 400 pesos per month. Gymnastics, (class once a week) 200 pesos.
Description of Classes:
Line Dance: Learn step by step a variety of line dances from Country to Cha Cha. Great exercise for your body and mind! Instructor, Michelle Duvall
Bailango: Low impact Latin dance, Salsa, Bachata, Cha Cha Cha. Excellent class for exercise and flexibility, especially if you have knee or back issues. Instructor, Fabian Valdez.
Club Salsa: Couples will learn to dance basic Club Salsa. All the steps you need to know to dance Salsa with the best of them! Instructor, Fabian Valdez
Yoga Flow: Very popular yoga class for all levels taught by Lisa Replogle. Many of you may have taken her class at the Athletic Club. Now she is offering an evening class for those who can't make it in the morning.
Juniors:  Ages 7-12. Focuses on flexibility, proper technique, positions, steps and choreography for Ballet and Jazz. Instructor, Fabian Valdez
Kids Dance Basics: Ages 3-6 Focuses on introductory skills for dance, attending, basic concepts, flexibility, strength, all taught in a fun and age appropriate method. Instructor, Michelle Duvall
Breathe, Stretch and Relax, "Soft Kundalini": Kartar is a certified worldwide teacher on different types of yoga and a fitness trainer with more than 35 years of professional studies and experience.
Ballet Kids:  Ages 4-6. Introduction to Ballet, positions, flexibility and movement. Instructor, Maria Christina
Gymnastics: Ages 5-12. Gymastics for dance. Builds strength and flexibility through basic gymnastic skills. Instructor, Andrea Perez
Zumba: Dance your way to fitness with, popular Latin tunes, oldies, pop and so much more. Instructor, Clara Dixon is certified in many types of Zumba. Join her for her weekly dance party!
Body Weight  Training: This class is a new take on traditional weight training. Alex uses your  body weight to build strength, flexibility and confidence in movement.  No weights, just using your body and a mat. Class is for all ages of Adults. Instructor, Alex Arellano.
Possible classes coming soon, Belly Dance, Ladies Style Salsa and Bachata, Tiny Tots, Hip Hop, Voice lessons and a variety of workshops for children and adults.
You are welcome to try your first class for free to see if it is going to work for you! This is your opportunity to try something you haven't done before!
If you are interested in using the studio for other community classes or events, please contact Michelle Pietroforte Duvall at 622-123-4939 call or WhatsApp or email mexiconeil@gmail.com.
Due to Covid concerns, class size will be limited to 6 – 10 students depending on the type of class. Social distancing guidelines will be in place along with open windows to provide good airflow. All other health guidelines will be followed.
With your help, we can make RSD studio a wonderful community center for San Carlos! Come by and check us out!