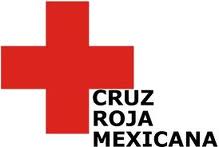 San Carlos Red Cross
San Carlos now has a permanent Red Cross in town, located in the Bahia across from the Esterito Cafe.
There is a clinic with 2 emergency rooms, 2 state-of-the-art 2022 Ford Transit ambulances and trained personnel that will operate 24/7 for the safety and benefit of everyone.
It is a free service.
Dial 911 if you require assistance.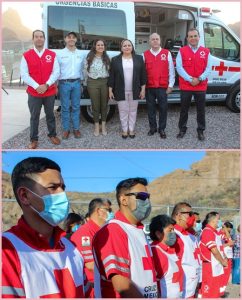 Cruz Roja Guaymas
Somos una Institución vanguardista, enfocada a proporcionar servicios de calidad a la comunidad, mantenemos una preparación continua en todas las áreas, la superación personal es un valor determinante para todos los que laboramos en Cruz Roja Mexicana, estamos enfocados hacia la mejora continua y comprometidos con la Institución.
Buscamos continuamente atraer y conservar al talento humano hombres y mujeres, ya que estamos conscientes de que son el pilar fundamental de nuestra Institución, contamos con personal altamente calificado para hacer frente a cualquier contingencia que se presente, nuestra infraestructura de capacitación nos permite mantener un nivel de conocimiento y practica óptimos, en nuestra personalidad y perfil predomina el espíritu de atención y servicio.
Phone: (622) 222-5555 & 222-2108
Address: Carretera Internacional Km. 1980, Guaymas, Sonora Mexico
Facebook: cruzrojaguaymas
Website: cruzrojamexicanasonora.org.mx/