We are specialists in the real estate business. We have experience in buying, selling, renting and appraising homes, apartments and more. We have a team of professionals willing to help you in whatever you need.
Buying or selling a home in a Mexico can feel overwhelming, choosing the right real estate company can be one of the most important decisions you can make.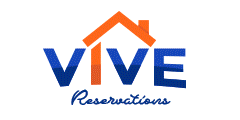 Property Management: Let Vive Reservations help you enjoy your home in San Carlos for less than $1.25 USD a day. We can manage your home to allow you to live without the stress of home owning including storm management, home maintenance and relationships with local services and contractors.
Address: Plaza Arrecifes #11, Sector Crestón, San Carlos, Sonora, México
Phone: (622) 132-9932
email: sales@viverealestate.mx or tammi@viverealestate.mx
Website: viverealestate.mx
Facebook: viverealestatemx