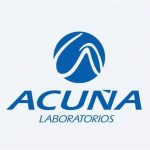 With over 50 years experience serving the healthcare needs of our clients, Laboratorio Acuña y Asociados, S.C. is the most awarded lab in northwestern Mexico. We offer our services to individuals, doctors, clinics and hospitals in Hermosillo, Empalme, and Guaymas, and now San Carlos, with the goal of always providing the best clinical analysis in the region.
Acuña Laboratorios is now conveniently located in the heart of downtown San Carlos in the Plaza las Palmas, right next to the CEA water company. Our bilingual staff is here to serve you. Come in for all your in lab work needs.
At Acuña Laboratorios, we use state-of-the-art technology and equipment with an emphasis on extreme quality control verified by RIQAS, one of the largest global External Quality Assessment companies. We are members of the AACC (American Association for Clinical Chemistry).
Our services
Our services include:
blood draws
tissue samples
biopsies
urology, and much more
laboratory testing and management for doctors and hospitals
professional health services for employers, insurers and government agencies
Results are often received on the same day; and are also available online for your convenience.
At every step in the testing process, from collection to reporting, our goal is to provide caring, efficient, reliable, and high-quality services that contribute to enhanced patient care. Either call or come in to book your appointment today, and ask about our Discounted Packages (i.e. annual Wellness Exams).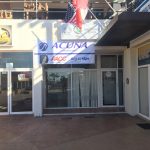 Contact:
Phone: 622-113-5225
Address: Located in Plaza las Palmas, right next to CEA water company on the main street in San Carlos. Boulevard Manlio Fabio Beltrones 1700, Sector Crestón, Local Ancla 2. San Carlos Nuevo Guaymas, Sonora Mexico
Website: http://acunalaboratorios.com.mx/
Email:  lab_jym@prodigy.net.mx
Days & Times Open (hours of operation): Open Monday to Friday from 7:00am – 2:00pm; and on Saturdays from 8:00am – 1:00pm.
Rate Laboratorio Acuña y Asociados, S.C. & Leave a Comment: