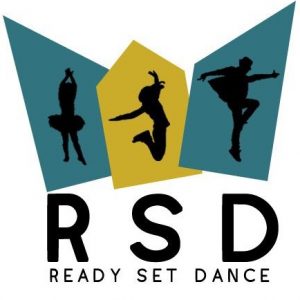 Ready Set Dance Studio has Adult and Children's dance classes.
Clean studio, small class sizes, and central location, RSD is your place for dance and fun!
Ready Set Dance is located at Marina San Carlos between Barracuda Bob's and Hammerheads (see map below). Check out the schedule below and contact Michelle Pietroforte Duvall for more information, 622-123-4939, WhatsApp or email mexiconeil@gmail.com.
Schedule: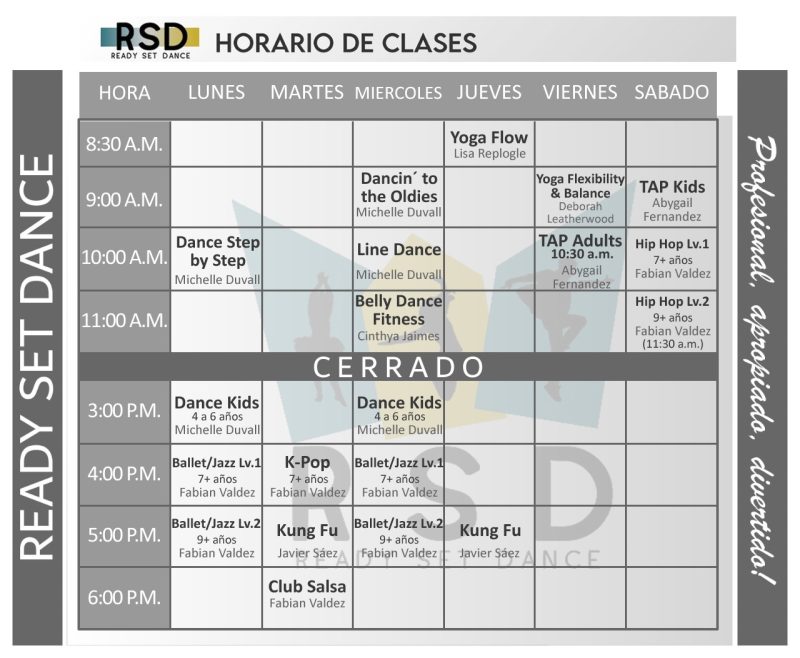 Cost:
All Adult classes are 100 pesos per class, Salsa is 150 per couple. If you wish to take 3 classes a week you can purchase a card for 900 pesos, a savings of 300 pesos per month.
Kids classes are 500 pesos per month for all classes that are 2 times per week. K-Pop, 250 pesos per month. Tap 300 pesos per month. Hip Hop on Saturday is free to the Community thanks to a generous donor.
Description of Classes:
Adults
Dance Step by Step – Actually learn to dance! Every part of the dance is taught step and then incorporated into a fun choreography. Great exercise for your body and mind. (Vaccine required)
Dancin' to the Oldies – Enjoy a very low impact dance class while listening to your favorite tunes!  If you have joint issues, but enjoy dancing, this class is for you!
Line Dance – This popular dance style is easy to learn and gets you moving! Let's dance!
Club Salsa – Learn this very popular Latin Style of Dance in couples. Start with the basics and soon you will be heating up the dance floor. Singles welcome.
Belly Dance Fitness – This exotic and beautiful form of dance is fun and not difficult to learn. Cinthya will help you with the basics and I know you will fall in love with the movement and music!
Tap Adults – Channel your inner Fred Astaire and Ginger Rogers! This is a beginner class.
Yoga for Flexibility and Balance – this very popular yoga class is taught by Deborah Leatherwood. We all need improvement in our balance and flexibility to help us with our daily lives. (vaccine required)
Yoga Flow – Lisa Replogle will guide you through all the yoga poses whether you're beginner or advanced. This class is on Thursday at 8:30 am.
Hip Hop – this very popular street style of dance is taught by Fabian Valdez. Learn the basics like Bounce, Cabbage Patch, Running Man and Smurf!!
Kids
Dance Kids – teaches dance basics of Jazz and Ballet in addition to basic concepts and attending skills needed for participating in a class.
Ballet/Jazz – there are 2 levels of this class. Level 1 ages 7 – 9 and Level 2 ages 9 and up.
K-Pop – Kids love this new style of music. Learn choreography to the popular songs.
Tap Kids – Great way to learn rhythm and coordination while having fun! Ages 7 and up.
Kung Fu – known as the mother of Martial Arts. Boys and girls will learn discipline and coordination while learning this style.
If you have a class you are interested in teaching or need a space for some other activity. Contact Michelle Duvall, 622-226-1366 or email, mexiconeil@gmail.com