Welcome to the Wellness Centre & Spa
We are taking clients for Private Appointments at The Healing Centre in the Ranchitos and at a private beachfront location. At the time of booking, I will give you the location for your treatment.
We might not be the cheapest but we are the best in every area and all our therapists are licensed — that's why we are a 5 star business: from booking your service until you leave feeling amazing.
Treatments are by "private appointments" only. To make an appointment or for any inquiries, please email us at: wellnessforyou2018@gmail.com.
Or WhatsApp / text us at US number: 623-606-5333.
Our local number is (+52) 622-226-1393. Please note the phone is not always answered, especially from July – September, so please use Messenger, WhatsApp or email if the phone is not answered. I will still make your appointment with my therapists.
Margarita is back! She has 25 years of experience; she connects to your energy field and totally understands the body's needs.
Driving Directions to the Healing Centre: Turn at the 4-way stop in San Carlos by Circle K and Hambone Insurance towards the Ranchitos.
Continue on this road (it becomes well-paved with black tar). There'll be a sharp left turn and then a right turn on the same road followed by a speed bump and a small convenience store on the left. The San Carlos Community Church will be on your left hand side. Drive through the church parking lot onto Ave M and turn right. We are located in the White House on the first left.
1048 Ave M
Ranchitos
Come into the garden area. Keep over to the right hand side of the property and The Healing Center is a separate building with a large Tree of Life on the front door. Please enter into the Sanctuary.
CLICK HERE for the SPECIALS on our Facebook page. 
Consider supporting our local business with an online Gift Certificate for any value which you can put towards any treatment you choose in the future. We can take PayPal, Zelle or Cash (USD or Mexican Pesos).
Enjoy one of our Specials or select off our main menu below, as you relax and pamper yourself. While our menu is priced in USD, we will conveniently convert this into Mexican pesos for you at the time of your service. We accept US dollars, Mexican pesos, PayPal and Zelle.
Your appointments or Spa treatments are reserved especially for you. We value your business and we ask that you respect our Therapists' time & the Spa's Policy. Note that we require 24 hours notice for any cancellations please. See our Cancellation Policy here.
Online Gift Certificates are now available! If you are out of town and wish to surprise family or friends with a Gift, we will email you the Certificate for the selected service. They should call the Wellness Centre directly to make an appointment. To arrange your Online Gift Certificate, please call 622-226-1393 or email: wellnessforyou2018@gmail.com.
——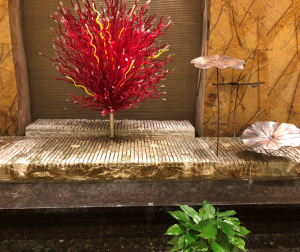 Established 29 years ago, the San Carlos Wellness Centre has been a part of our community for over two decades, helping many people recover from injuries and others just enjoying being pampered with massages and facials. Devin and Karen Delaney have lived in San Carlos for 22 years and are very excited for this opportunity to continue servicing the many needs of residents and visitors. Ware now taking clients for appointments at The Healing Centre and at a private beach location. For appointments:
Email: wellnessforyou2018@gmail.com
WhatsApp: 623-606-5333 (US number)
Call local number: 622-226-1393.
In addition to Chiropractic and Medical massage therapy, we also offer Physiotherapy. New affordable services are available so you can pamper yourself on a regular basis and hydrate your skin which we all need living in the sun!
The services include: Facials. New Full Back Facial! Full Body Sugar Scrubs. Scalp Massage with oils. Foot Detoxing. Foot scrubs and massage. Body Wraps. Reiki. Low Level laser Therapy for pain management and Chakra balancing. Reflexology.
The Wellness Centre & Spa will continue to add new therapies and services for you all to enjoy. We pride ourselves on our personal service. We also have retail items for you to enjoy including a variety of essential oils, sugar scrubs, many face products including our popular organic repair cream, face serums, Hyaluronic Acid to hold in moisture for the fountain of youth, Skin Script face products.
Gift Certificates Available!
Call today at (622) 226-1393, or 623-606-5333 or email: wellnessforyou2018@gmail.com for an appointment. All prices in USD.
Description of Services:
Therapeutic Massages
$52 / 1 hr;  $73 / 1.5 hrs;  $99 / 2 hrs
Gratuities are not included and are appreciated by your therapist.
We recommend you add either a Foot Scrub $6 or a Foot & Leg Scrub $13 with your massage. This takes about 10 minutes extra. The scrub is massaged in and then your feet wrapped in hot towels!
Add a Peppermint Head Massage with any service for $5 for 5 minutes, $10 for 10 minutes. Client's comment: "This is a total body treatment. I have never experienced such an amazing therapy with a massage!"
Massage Packages with Margarita
1 hour massage with foot & leg scrub plus the peppermint head massage: $65 USD or 1300 pesos
1.5 hour massage with foot & leg scrub plus the peppermint head massage: $89 USD or 1800 pesos
Swedish: Swedish massage increases circulation of the blood and lymph. It helps relieve aches and body pains improving sleep.
Hot Stone: Heated natural stones are placed on the body during your massage, easing body tension, relaxing the muscles and balancing the body.
Deep Tissue: Deep Tissue massage focuses on stretching the connective tissues. It relieves pain from adhesions and scar tissues which form in the muscles from injuries.
Arthritis Massage: Using a special blend of essential oils using gentle massage techniques, this treatment will soothe your achy joints and muscles. $55 / 60 min
Sports and Medical Massage: Our therapist has 40 years' experience, combines deep & connective tissue osteopathy, Cyriax friction, mobilization and rolfing type fascia work. $60
Head Massage: An infusion of special oils are massaged into the scalp which are absorbed into the hair follicles nourishing and strengthening the hair. Add this on to a massage if you wish. $25 / 30 min
Lymphatic Drainage Massage: This is good at reducing swelling, healing acne, relieving fatigue, helps the body detox, decreases facial puffiness, boosts the immune system, soothes cellulite and soothes sore muscles. $45 / 40 min
For additional detoxification, we recommend you try the foot & leg scrub. $12
Facials
Our licensed aesthetician will first analyze your skin type to insure proper diagnosis and treatment.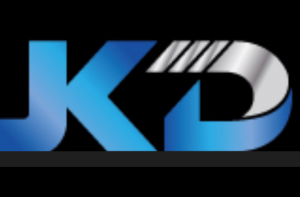 Mini Express Facial: Facial cleansing with steam, exfoliation treatment, calming or hydration mask, finishing with moisturizer, lip balm, hand and arm massage is included. $29 / 30 min
To Mini Facials we recommend adding pure Jade roller around eyes for $2. Add gold collagen eyes and lips treatment for $5
Deluxe Facial: Double Facial cleansing with steam, exfoliation scrub, enzyme, extractions, serum, face massage, hydrating face mask. Massage face and neck with oils, clay or hydration mask on neck and chest, hot towel foot therapy, eye treatment, lip treatment, finishing with an SPF moisturizer with sun screen. $69 / 60 min
Optional hydrating sheet masks. Add on LED treatment for $12
Anti-Aging Facial: Double Facial cleansing with steam, exfoliation scrub, enzyme, extractions, serum, massage face and neck with anti-aging oils, anti-aging hydrating mask, mask also on the neck and chest, hot towel foot therapy, eye cream, lip treatment, finishing with an SPF moisturizer with sun screen. $69 / 60 min
Optional anti-aging sheet masks. Add on LED treatment for $12
Try our new Binchotan Charcoal Mask from Japan. Click here for details.
24ct Gold Collagen Mask also available. Please ask for details.
Back Facial: We perform the same treatment as we do on your face using high quality products.
A back facial will clean, tone, and exfoliate which can help clear up blemishes. Skin that is dry or irritated will be re-hydrated and revitalized using moisturizing masks or lotions. Both men and women benefit from this treatment. Steam cleanse with a rotating brush, exfoliating scrub, extractions by machine, hydrating mask, clay mask, serum, moisturizer. Followed with a back massage. $89 / 60 min
Suggested add-on's for our Facials:
High Frequency electrotherapy glass electrodes are used , anti-aging, anti-wrinkle and tightening – Add $15
Genuine pure Jade roller around the eyes and lips for anti-wrinkle and skin tightening – Add $2
Blended oils, or Peppermint Head Massage – Add $10
Gold Eye Gel Masks – Add $5
Gold Gel Lip Masks – Add $5
Full Organic Sheet Masks – Starting at $10
Other Therapies
Chiropractor: Dr. Thomas Wilson D.C. Over 30 years of experience. Specializing in: B.E.S.T.
1) (Bio Energetic Synchronization Technique) – Balancing the central and autonomic nervous systems allowing the muscles and joints to relax and function normally without forceful manipulation
2) Acutherapies (full body and ear)
3) Physiotherapy
Prof. Othon Molina – PhD, LMT: Over 50 years of experience. Sports and medical massage, rolfing, kinesiology, nutrition, personal trainer. Back and neck specialist since 1970.
Cranial Sacral Therapy: CST is noninvasive. It uses gentle pressure on the head, neck, and back to relieve the stress and pain caused by compression. $30 / 30 min
Raindrop Technique Aromatherapy: A powerful technique using essential oils applied to the spine, neck and feet which helps re-align the body, easing the muscles and joints plus improves the immune system. $59 / 60 min
Detox French Clay Wrap: This is a two-step process. A French clay is applied to your body, you are wrapped in hot steamy towels and sheets to sweat and detox. After you shower off, a hydrating body butter is applied. $89 / 60 min
Full Body Scrub & Detox French Clay Wrap: This is a three-step process. First you receive a full body scrub, which is removed with hot towels. Then a clay mask is applied to your body and you are wrapped in steamy sheets to sweat and detox. After you shower off, a hydrating body butter is applied. $129 / 90 min
Foot and Leg Scrub: First a detox clay is applied to your feet. Using a sugar scrub that is massaged into your leg and foot removing dead skin cells and toxins, it's washed off, followed with a hydrating lotion massaged into your legs and feet. $45
Reflexology: A science of hand and foot massage. Pressure is applied to various points which are coordinated to organs and parts of your body which helps normalize the body system and improves circulation. $30
This Service can be added on to your massage.
Nutritionist: Evaluating your health & advising on a healthy diet.
Reiki: The channeling of energy to parts of the body, reducing aches, pains and stress leaving you with a feeling of well-being. $49
Most popular is the Combo Package — Reiki & Auricular Therapy. $79
Low Level Laser Therapy: The laser re-energizers the injured cellular membranes which help develop healthy new cells. Speeds up healing to wounds, bruising, damaged tissues, bones, and ligaments. Probes can be attached to perform acupressure to treat whole body. Treatments start at $59 depending how long is needed: packages recommended.
Chakra Balancing: Using tuning forks and essential oils, your Chakras can be re-balanced bringing body, mind and spirit into perfect harmony. Each tuning fork resonates with the frequency of that Chakra; promoting healing and balance. Your feet will be wrapped in hot towels followed by a foot massage. $45 / 40 min.  *add on a foot scrub and Head massage $12
Ionic Foot Detox Bath: Eliminating toxins and metals from the body through the feet, increasing energy and helping the body to become more alkaline. Recommended for many ailments especially patients with Fibromyalgia, Chronic Fatigue Syndrome, a compromised immune system, Lyme Disease. $20 / 30 min session or 6 sessions for $99
We recommend a Peppermint Head Massage while your feet detox – Add $10
With any therapy you book, you can go to the Healing Centre and use the Himalayan Salt Room or the Migun Bed for a small suggested donation 100 pesos.
Introducing a New Therapy of Auricular Acupuncture in the Himalayan Salt Room
Auricular Therapy
Our certified technician will perform the NADA 5 needle protocol for Auricular acupuncture.
The 5 needle protocol is a safe, simple and effective treatment for addiction & recovery support, trauma, stress, insomnia, depression, anxiety, PTSR (formally known as PTSD), and chronic pain.
5 small sterilized disposable needles are placed into specific sites in the ear. You will sit quietly for 30 – 40 minutes in the Himalayan Salt Room allowing the treatment to take effect. $45
The 5 points where the needles are placed relate to parts of your body:
* Shen Men Spirit Gate: Reduces anxiety & nervousness; opening your spirit to embrace the Healing.
* Sympathetic: This point calms the nervous system and helps with overall relaxation.
* Kidney: This is where you store your fear; this point heals your internal organs helping you to let go of your fears.
* Liver: This is where you store your anger; this point is for detoxification & blood purification and helps you let go of aggression.
* Lung: This is where you store your grief; this point helps oxygen absorption and helps you let go of grief.
The Migun Massage Therapy Bed
Migun Massage Therapy Table is cutting edge pain management therapy. Migun Therapy will help to improve most types of back pain and chronic pain, with many users reporting the ability to reduce or eliminate certain medications.
How does Migun work so effectively to reduce pain and help so many other conditions at the same time?
Migun Therapy Table is an FDA registered class II medical device. It combines deep far-infrared heat, massage therapy, and acupressure while gently flexing and stretching your spine and relaxing your muscles. Our patented jade massage heads are placed in a specific measurement to help encourage better blood flow and nerve conduction along your spine, which stimulates your autonomic nervous system deep within your body. Your autonomic nervous system controls all the functions and things that happen in your body that you don't think about, such as blood pressure, blood glucose regulation, digestion, bladder function, breathing, and much more.
Studies conducted at the University of California Irvine and reports from customers show improvement in chronic pain levels, lower blood pressure, and better regulation of blood glucose levels for type 2 diabetes, more energy, improved sleep, and less digestive problems.
What is Migun Therapy, and what does it feel like?
Treatment on the FDA-approved Migun therapy table consists of a warm, comfortable, relaxing fifteen to thirty-minute session that is extremely effective at reducing or eliminating pain. It helps to relax muscles, relieves joint pain and stiffness, and increases circulation. The specially designed and patented jade massage heads run up and down your back from the tip of your head to the bottom of your tailbone. At the same time, another set of the massage heads run up and down each leg.
Why is Migun so effective? The secret lies in the unique design of our patented jade stone massage heads, which were developed to help stimulate the nerves, muscles, and circulation along the sides of your spine. We also added specially designed massage tracks for the back and legs that gently encourage the spine to move and flex in beneficial ways. Next, we added targeted acupressure treatments and far infra-red deep heat therapy. Consistent Migun therapy has been scientifically proven to improve and provide relief from many chronic conditions.
The combination of 7 different programs, a manual function, a foot massage function, and two manual hand-held far infra-red jade massage units allow for many full body treatment options.
For almost 30 years, Migun has consistently been recognized for being the best and highest quality product on the market today and has received numerous worldwide awards for its innovative designs in far infrared and negative ion technology.
Clinical studies done at the University of California Irvine have documented numerous benefits and improvements that can be achieved by using Migun's unique patented massage therapy table 4 times a week or more. Study results showed positive effects on the overall health of users, including improvement in pain levels, sleep, blood pressure, digestive disorders, improved spinal alignment, better circulation, improvements in the nervous system, and better-regulated blood glucose levels in subjects with type 2 diabetes.
Extended Treatment Area: Performs far infra-red massage and acupressure from the tip of your head down to your tailbone and up and down both legs. Two sets of 5 jade massage heads work on your spine while an additional two sets of 5 jade massage heads bring pain relief, relaxation, and better circulation to your legs and feet. All you have to do is lie down and relax!
Online Personal Training and Nutrition
Maxwell Gregory is also offering ONLINE personal Training. Due to high demand, there is limited space. Call 622-226-1393 or call/text Maxwell directly at: 480-452-4169; or email him at: thelegend@legendslabs.club
Bio for Maxwell Gregory
Education and Certifications Include:
NASM CPT
Master Personal Trainer
Functional Fitness Trainer
Corrective Exercise Specialist
Orthopedic Knee Rehabilitation
Johns Hopkins Exercise for Parkinson's
TRX
Maxwell is offering online training sessions for those who want to have an option of staying fit and working out while the gyms are closed. He specializes in online training and creates a program especially for you. Please call and we will set you up for a free online consultation.
Specializations
Women's Fitness
Exercise Programming for Parkinson's
Pre/Post Op Exercise for Knee and Hip
Advanced TRX movements
Sandbag techniques
High Intensity Interval Training
Dryland training for swimmers
Meet the Team
Karen Delaney: Owner, Therapist.
Devin Delaney: Owner, Business Manager.
Dr. Thomas Wilson, D.C.: Chiropractor. Over 30 years experience. Specializes in B.E.S.T., acutherapies, physiotherapy, intersegmental traction.
Prof. Othon Molina – PhD, LMT: Sports and medical massage, rolfing, kinesiology, nutrition, personal trainer. Back and neck specialist since 1970.
Contact us today
Phone: 622-226-1393 or 623-606-5333. Call or WhatsApp for appointment. We require 24 hours notice for any cancellations please.
Address: Ranchitos in San Carlos, San Carlos, Sonora Mexico 85506 (see top of page for Driving Directions). We also now have a private beachfront location.
Email: wellnessforyou2018@gmail.com
Facebook: San Carlos Wellness Centre & Spa
Days & Times Open: Monday to Friday, 10:00am – 4:00pm. Some Saturday appointments available. Closed on Sundays.
Call or email/WhatsApp for an appointment.
We accept US dollars, Mexican pesos,  PayPal and Zelle.