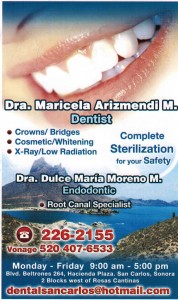 The Dental Team that makes you smile.
In-office care is an essential component of maintaining your long-term oral health. As an established dental office in San Carlos, Mexico, our English and Spanish speaking dental team offers patients a variety of dentistry services designed to treat and preserve the teeth and gums.
We Put Patients First
At the dental office of Dr. Maricela Arizmendi, we strive to provide quality care to all of our patients. At our dental practice, we take an individualized approach to oral hygiene to address our patients' specific needs, all the while maintaining an inviting, soothing office atmosphere.
We provide you with North of the Border dental equipment and expertise at South of the Border prices!

Healthy Mouth, Healthy You!
EXAM $50.00 USD 
Includes full Mouth Exam, Digital X-Rays and Routine Cleaning
ASK FOR OUR SUMMER PROMOTIONS (until September 30)!
Call 622-226-2155 now for an appointment!
At Your Service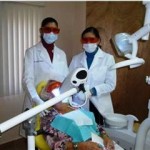 Whether you're a new patient or have been with us for years, Dr. Maricela and her team pledge to keep your comfort in mind as we provide you with the oral care you need to stay healthy. Whether you're due for a general cleaning or are experiencing tooth pain, we'll address your concerns in a relaxed environment and take the time to answer any questions you have. We'll provide you with a free initial consultation, followed by a treatment plan that's right for you.
With plenty of free parking, convenient office hours and flexible appointment scheduling, Dr. Maricela Arizmendi is the dental practice to turn to when you need dependable oral care in San Carlos.
Our services include: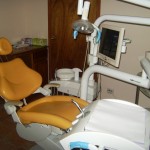 •  General Dentistry
•  Cosmetic Dentistry
•  Teeth Whitening
•  Dental Crowns
•  Dental Bridges
•  Dental Implants
•  Root Canals
•  Dentures
•  X-Rays / Low Radiation
•  Complete sterilization for your safety
Your smile is our business
When you visit our San Carlos office, you'll benefit from our:
• Free initial consultation
• Caring, attentive staff
• Informative treatment plans
Contact us today to make an investment in your smile
It's time to make an investment in your smile. For more information about our dental care or to schedule an appointment, please call Dr. Maricela Arizmendi at 622-226-2155 today.
Phone:    622-226-2155 (Office) or 520-407-6533 (Vonage)
Address: Tetakawi Blvd. 264, Hacienda Plaza (2 blocks west of Rosa's Cantina), San Carlos (see map below)
New Email:      dentalsancarlos264@hotmail.com
Days & Times Open: Summer Hours starting July 3: Monday – Friday: 9:00am – 3:00pm
Have you used Dr. Maricela Arizmendi? What did you think?