First Choice Property Management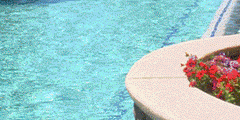 is your vacation property specialists in San Carlos, Sonora, Mexico.
Vacation rental homes include weekends, by the week, or extended period rentals. We have a large rental base from which to choose from, which are always clean and fully functioning. Our current inventory of vacation rental homes include:
Homes at San Carlos Country Club
Condos at Marina San Carlos, Solimar, beachfront at Bahia Delfin and La Posada
Beach vacation rentals at Costa del Mar
Water view homes
Vacation rentals in central districts
Vista del Mar Apartments, Caracol Turistico district
Let us show you how to make a profit center of your vacation rental. We offer complete property management services, including bill payment services, maintenance and construction supervision and rental management service. Let us take the worry out of owning your own vacation paradise in Mexico.
Our sister company, RE/MAX First Choice Realty, is headed by brokers Tom and Diane Barroll. They are known in the community and abroad for their professionalism, integrity, and tenacity in real estate. Their hard working team of legal professionals and licensed agents help ensure timeliness, ethics, and transparency in all transactions. Beyond that, RE/MAX's connections and efforts in the community are exemplified by their contributions and assistance with community events, charitable services, and fundraising efforts. RE/MAX provides professional assistance to you in all phases of the purchase and/or selling process to insure your interests are protected. Click here for more information.
San Carlos, Sonora, Mexico is an easy 4-hour drive from the Arizona border. This beautiful community on the shores of the Sea of Cortez is renowned for its beaches, ocean sports, and tranquility. If you've not experienced the ambiance of a Mexican seaside community, you owe yourself a visit to San Carlos.
We hope to help you come to learn to love and be part of our community as we do!
Contact Us:
Phone: 1-800-587-2830 Toll Free (US and Canada), or 622-226-1800 (local)
Address: Tetakawi Blvd in the heart of San Carlos right behind the Arco gas station in Plaza Arrecifes, Unit 5, San Carlos, Sonora, Mexico
Website: www.sancarlosproperty.com
Email: dianebarroll@remax.net  
Some of our vacation rental properties:

Have you used First Choice Property Management? What did you think?