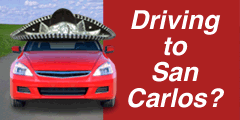 Sanborn's Mexico Car Insurance: Mexico car, boat and home insurance.
If you're going to drive in Mexico, you need Mexican car insurance. Your US or Canadian car insurance is not enough. You'll need to get liability coverage issued by a Mexican Insurance Company.
If you have any questions about purchasing car insurance for Mexico, you can talk to insurance agent Julie Akin, who lives in both San Carlos Mexico and in Tucson Arizona.
For a free online quote, visit the website. View and print your policy online. It's quick and easy. Sanborn's is the oldest and one of the largest Mexico insurance providers in the U.S. Sanborn's is an authorized agent who sells Mexico insurance in the U.S.
Also visit Sanborn's Budget Insurance for Mexico Home Insurance.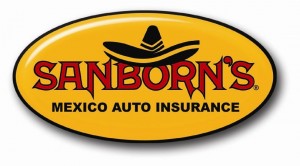 Phone: (520) 882-5000
Toll free: 1 800 273 8508
Address: 103 W. Grant Road, Tucson, Arizona
Website: budget-insurance.com/
Email: julie@budget-insurance.com
Days & Times Open (hours of operation): Instant Online Quotes Available Through Our Website 24 Hours A Day
Have you used Sanborn's Mexico Car Insurance? What did you think?