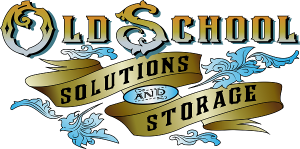 New For 2022 …
Old School Solutions and Storage.
Our family run business is located in the Ranchitos on the corners of Tercera and L street, just north behind the County Club Golf Course (see map below).
Our 6400 meter facility is dedicated for securing and protecting your investments.
RVs, Boats, 5th Wheels, Cars, Trucks, Motorcycles, and Quad-runners … anything on wheels or that floats.
Not only is securing your investment a priority but just as important is protecting your investments from the elements.
We currently have 40 covered areas with different widths – lengths – and heights to accommodate your needs.
Each covered area has water and electricity.
We also have approximately 40 uncovered areas starting at $65 US a month for cars.
Trucks, boats and motorhomes are set at a different price.
Please be sure to ask about our 2022 Specials for this year .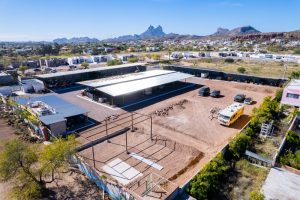 We provide ULTRA SECURITY & PROTECTION.
We have 2 sets of security cameras that are online and offline for protecting security surveillance.
We also have 3 stray dogs that we adopted 2 years ago that are now part of our security system and that are always on-site, day and night, along with a person who does security during the night.
In the last few years we have seen a surge of robberies in the area and it is for this reason that we wanted to create a safe place for your investments.
We have approximately 25 fire extinguishers placed throughout our facility that are checked by a service monthly.
And we even have our very own fire truck that is on-site for emergencies that holds 5000 liters of water.
We also have an on-site generator just in case of a power outage for emergencies and to keep our security systems active.
Because of the safety of all are clients, we have a designated area to do minor 1-2 day repairs on any of the vehicles but the mechanic must be accompanied by the owner of the vehicle for safety reasons.
We are a storage yard so any mechanical work more then 1-2 days must be done at a mechanic shop.
We also have another designated area and service for washing and cleaning your investments that is capable of washing a 40 foot motorhome or boats and any size below that.
Please ask for our price list.
Our family-run business has gone to great lengths to provide you with Old School quality services.
We also provide some solutions by offering custom iron security window and door protection, RV, Boat and Car insurance and also some other services that you might be interested in.
We invite you to stop by and see for yourself what we offer and we would be pleased to answer any of your questions.
We are a small facility compared to some and the appeal has been because we do offer covered areas with electricity and water and of course providing Old School quality service that's done right the first time.
We are just a dot on a map of San Carlos and the Ranchitos and we just opened and we are already filling our spots and we are wishing with our advertisements that it won't be long until we are full.
We are also planning in the near future to build some self storage lockers and possibly a Dog kennel hotel for your furry family members.
So please reserve your spot before we are filled and once again please stop by and see for yourself what we have created here at Old School Solutions and Storage and what we can offer.
With so much happening in the world we want to put you at ease when it comes to securing your investments.
From all of us here we wish you and your family the best for 2022.
Sincerely.
Old School …
Contact us:
Telephone: Miguel 622-173-0060, Javier 622-145-2746
Open Monday to Friday from 10:00am to 4:00pm, Saturdays from 10:00am to 2:00pm, Sundays closed