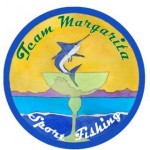 San Carlos offers outstanding sport fishing year-round, and our Team Margarita charter boats can adapt to whatever fishing style you prefer. We practice "catch and release" on all billfish, but other varieties can be excellent food for the table. Light tackle or fly-fishing enthusiast?  We can set you up!
Check out our weekly Fishing Report on www.whatsupsancarlos.com.
We also host sunset cruises, eco-cruises (whale watching, dolphins, birds, etc), and snorkeling trips. We specialize in sailing trips, kayak excursions, and windsurfing.
Boat, kayak, and equipment rentals available.
Contact Us
Phone:  044-622-855-5926 (cel) or 622-227-0219 (San Carlos Office); 1-520-232-2103 (Vonage, U.S. & CAD)
Website:  www.scaaMexico.com
Email:  repsilon@aol.com
Days & Times Open (hours of operation): 24 hours
Have you used San Carlos Aquatic Adventures and Team Margarita Sport Fishing? What did you think?