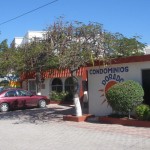 Condominios  Dorado is right on the water — rocky, not sand beach, so great for snorkeling.
There's a pool with lounge chairs and a patio with BBQ for guest use (vendors come by selling shrimp and fish perfect for the BBQ).
Each of the six spacious air conditioned condos is completely furnished and provides you with a king size bed, a fully equipped kitchen and living room with sofa bed.
The top tier features the living quarters that privacy and spectacular scenery outside the living room windows.
The second tier offers the private swimming pool, and the third tier offers you the patio with stone-BBQ for an outdoor fiesta!
Near several good restaurants and the marina. A bit of walk or short drive to sand beaches.
Full Kitchens – Sleeps Four – Swimming Pool – BBQ Patio – Ocean Access – Great Views – Air Conditioning – Maid Service – Wireless Internet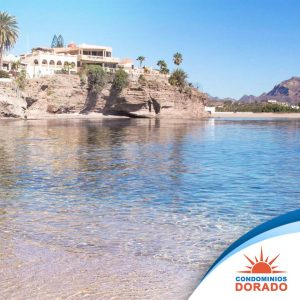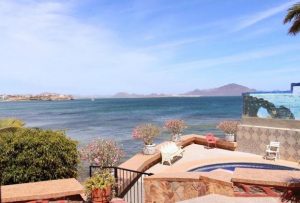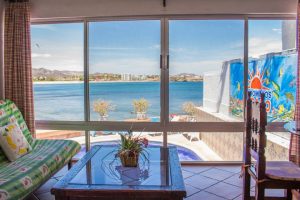 Phone: 622-120-3940 (office); 622-226-0307 (cell); From USA: 520-413-8390
Address: Paseo de Las Almejas, Caracol Turistico #148, San Carlos, Sonora Mexico
Website: www.doradocondos.weebly.com
Email: doradocondos@gmail.com
Facebook: facebook.com/CondominioDorado