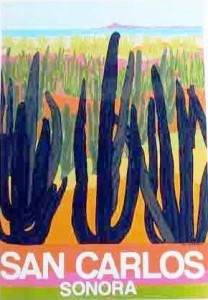 La Liga de Arte is the San Carlos Art League, located in San Carlos, Sonora, Mexico. They are a group of artists who spend time in San Carlos and come together to share their knowledge of all aspects of visual arts.
They meet weekly during the winter months. We have drawing practice, artists demonstrations, videos and/or "JUST ART" every Monday starting at 9 am in the Tecalai Park Clubhouse.
Members are expected to support all of the League endeavors. Those willing are encouraged to teach classes in their area of expertise. Volunteers also lead monthly art appreciation reviews of our members' works.
From time to time, the league sponsors professional artists to do demonstrations. These artists may also hold workshops. Fees for the workshops are variable
Contributions are always welcome for rent, library books and videos, and other expenses in the management of the group.
For more information, visit their website laligadearte.com.