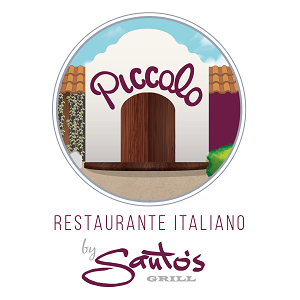 Savor the tastes of Italy at San Carlos' premier Italian restaurant, Piccolo.
We are one of the first restaurants established in town celebrating almost 30 years in business! Under new ownership, we have added some delicious new menu items, while preserving those dishes that have been the favorites of our clients for the past three decades. On Sundays from 8:00am – 1:00pm, we are now serving a Breakfast Buffet! 
Our popular appetizers are breaded fried zucchini and the garlic mushrooms. Then feast on our many tender chicken or beef options, cooked to perfection and served with pasta and a house salad. Or try the lasagna or Italian-flavored pasta dishes — the Pasta Combination platter gives you a variety of three types. In the mood for fish? Check out our Weekly Specials for delectable meals that include fish or shrimp. We also have a fully stocked bar and serve the best margaritas in town. If you choose to bring in your own wine, we charge a 130 pesos corkage fee.
Piccolo Restaurant is located along the main street in San Carlos, across from Santa Rosa's grocery store. We have plenty of parking next to the restaurant. With both indoor and outdoor seating for over 60 people, we can accommodate your group, large or small. We also have FREE WI-FI.
Two of our most popular meals that you have to try are the Baked Pork Chamorra accompanied with Spaghetti aglio e olio and sun-dried tomatoes or for the really hungry meat lovers, a 400 gr Rib Eye Lasagna! And of course, you must try our famous crepes for dessert, with your choice of caramel or blackberry filling.
Weekly Food Specials:
Check the weekly What's Up San Carlos newsletter for up-to-date Weekly Food Specials at Piccolo's Restaurant.
In-room Dining Menu (click to enlarge)
Contact Us
Phone: 622-226-0503 or 662-244-6417 for reservations or for your "Take Out" order.
Address: We are located along the main street in San Carlos, across from Santa Rosa's grocery store
Facebook: Piccolo Rest San Carlos 
Days & Times Open (hours of operation): Open Monday, Wednesday, Thursday, Friday: 2pm – 10pm. Saturday: 1pm – 10pm. Sunday Buffet from 8am – 1pm; Sunday regular menu from 2pm – 9pm. Closed on Tuesday.
We have FREE WI-FI and we do "Take-Out".