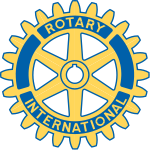 San Carlos Rotary Club is an English-speaking Rotary Club whose primary focus is on the education of Mexican children and the care of elderly Mexicans without family support.
Fundraising activities include the Annual Tour of Homes and a Carne Asada Fiesta.
The Rotary Club meets at the San Carlos Country Club at 9:00am on Tuesdays. All Rotarians and potential members are welcome.
To volunteer, or for more information, contact Bev Langille at bevlangille@hotmail.com or attend one of the Tuesday meetings.
President: Bill Wilson

Phone: call 622-109-8795 for further information.
Facebook: facebook.com/SanCarlosRotaryClub/