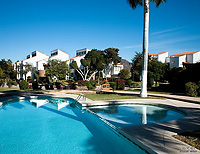 A unique vacation getaway in a privately owned condo on San Francisco beach, San Carlos.
Our condos are located at Condominios Pilar on a beautifully manicured landscape. This home-by-the-sea has a variety of things to enjoy such as our garden side adult and children's pool, fishing and clam digging in the adjoining estuary, a fabulous Mar de Cortez restaurant with bar, tennis court, and barbeque area for group gatherings near the pool area.
Beach condo rental rates starting at $50 a night.
Location: 4323 N. 12th St., Ste. 104,
Phoenix, AZ 85014
www.seaofcortezrentals.com
Phone: 1-800-247-4527
Email: vmont550@aol.com
Contact Vonda Montenegro
Have you stayed at Condominios Pilar? What did you think?