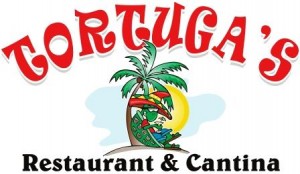 Your fine dining experience in San Carlos. Tortuga's is starting the new season with a fresh food Bistro menu. All of the menu items come from local fresh sources. All of our famous meats (Prime Rib, Rib Eye, Filet Mignon), Special Catch of the day, Spicy Tuna, Field Salad and a few new dishes are hand picked to ensure your're getting the best.
The Bristo is open 3:00pm to 11:00pm Monday to Thursday and 1:00pm to 1:00am Saturday and Sunday.
Every Friday try our Prime Rib  (includes one glass of wine for 540 pesos). Call early to reserve (622-226-2051) as the Prime Rib always sells out — it's delicious!
The Saturday special is our famous Beef Wellington (425 pesos).
Tortuga's Bar is open and we welcome you from 8:00am to 11:00pm. Come in, have fun, laugh a lot, and try the Best Hamburger in San Carlos, and a few new dishes like crab cake and marinated Eggplant. Open every day serving breakfast, including Eggs Benedict, and all your favorites. Enjoy Philippe's famous sports bar menu for your casual lunch, breakfast and dinner favorites.
Check out our Website for our daily Food & Drink Specials.
Contact Us
Phone: 622-226-2051
Address: Blvd Gabriel Estrada n°1 (the old Five Palms restaurant)
Email: info@tortuga.mx
Website: tortuga.mx
Facebook:  Tortuga's Restaurant Bar

Have you eaten at Tortuga Restaurant? What did you think?