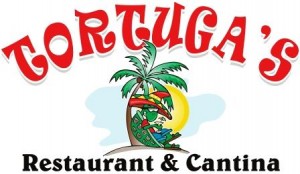 Tortuga's is open and we welcome you from 8:30am to 11pm. Come in, have fun, laugh a lot, and try the Best Hamburger in San Carlos, and a few new dishes like crab cake and marinated Eggplant. Open every day serving breakfast, including Eggs Benedict, and all your favorites. Enjoy Philippe's famous sports bar menu  for your casual lunch and dinner favorites.
Tortuga's fresh food Bistro menu is specially prepared by Chef Joan and includes seafood (like shrimp and scallops), our famous meats (like rib eye, New York and filet mignon), red wine Chicken and of course, white wine catch of the day, spicy tuna, and field salad. Every Friday try our Prime Rib Night (includes one glass of wine for 490 pesos). Every Saturday, our Famous Beef Wellington (360 pesos) and new breakfast menu served all week long.
Check out our Menu. Food and drinks are also available for Take-Out service. Call 622-226-2051 with your order.
Free wireless internet available. Big screen TVs will show your favorite sports teams and Pay-Per-View events.
Popular local bands play during the week – join us because the place will be hoppin! Stop in anytime for a beer or stay the whole night – you never know what's in store at Tortuga Restaurant!
Check out our Website for our daily Food & Drink Specials.
Contact Us
Phone: 622-226-2051
Address: Blvd Gabriel Estrada n°1 (the old Five Palms restaurant)
Email: info@tortuga.mx
Website: tortuga.mx
Facebook:  Tortuga's Restaurant Bar

Days & Times Open (hours of operation): Tortuga's is open Thursday through Tuesday from 6:30am to 11:00pm (closed Wednesdays): serving breakfast, lunch, and dinner.
Have you eaten at Tortuga Restaurant? What did you think?