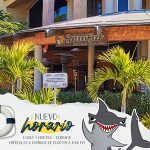 It's Hammer-Time! Check out the best sports bar in town. Located at the San Carlos Marina, HammerHead's Dockside Bar & Grille is your best choice for great meals, cold drinks and great atmosphere. Come watch the sun set behind Tetakawi and the boats come and go from the marina.
Enjoy the ambience of our air-conditioned, re-designed pub and fabulous outdoor patio and Margarita Bar! Our unique menu of pub style food includes appetizers, lunches and dinners with favorites such as Dry Rub Ribs, the Dockside Chop Salad or the HammerHead Burger, all made from scratch with only the freshest ingredients.
We now serve Pizza! 
If you like surprises, then check out our Daily Meal Special.
We have a seating capacity of 100+ and we're ready for your group, large or small. Our comfortable outdoor patio provides fabulous views of the marina and Tetakawi Peak. Come inside to cool off in our air-conditioned restaurant and watch your favorite games on one of our big-screen TVs.
We also have FREE WI-FI and plenty of free parking.
Happy Hour
Happy Hour is everyday from 2:00pm – 5:00pm. $15 peso Draft Beer, $35 peso regular Margaritas and $40 peso flavored Margaritas.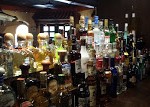 Are you a beer lover? HammerHead's is the only bar in all of Sonora state supplying micro beer from Baja Brewing Co. made and bottled out of San Jose Del Cabo. Choose from award winning Cabotella (Lager), Baja Blonde (Pale Ale), and Baja Black (Obscura) and Baja Stout (Stout). Delicious and refreshing…try one today.
Menus (click to enlarge)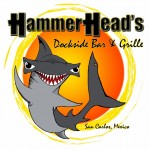 GOT FISH?
Our chef will prepare it for you with soup or salad, garlic bread and 2 delicious sides ($130 pesos per person)
Entertainment this week
Check the weekly newsletter for up-to-date entertainment.
Time for a new t-shirt or hat?… check out our merchandise on sale. We've got everything you need at Hammerhead's Dockside Bar & Grille!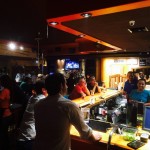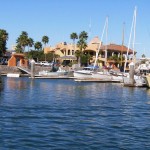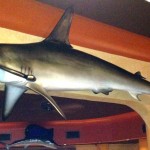 Contact Us
Phone: 622-226-0152. Call for reservations or for your "Take Out" order.
Address: Marina San Carlos, Lot 5, San Carlos, Sonora, Mexico
Facebook: HammerHead's Dockside Bar & Grille
Days & Times Open (hours of operation): Open Monday, Wednesday – Sunday from 11am – midnight. Closed on Tuesday.
We have FREE WI-FI and we do "Take-Out".
Have you eaten at HammerHead's Dockside Bar & Grille? What did you think?