Marinaterra Hotel & Spa is located in the heart of San Carlos, adjacent to Mexico's largest natural marina and in front of Tetakawi hill.
Both the marina and Tetakawi hill gives us majestic views and stunning sunsets. We are 15 minutes from Guaymas Airport and a short 20-minute drive from Guaymas. San Carlos is 1 hour from Hermosillo, Sonora's capital.
Address: right by the Marina San Carlos, San Carlos, Sonora Mexico
Phone:
within México: 01 622 22 5 20 20;
From the US & Canada: 1 888 688 5353 (toll-free from the U.S.);
US Call:  (520) 395 75 70 (direct from Tucson)
Fax: (622) 225-2025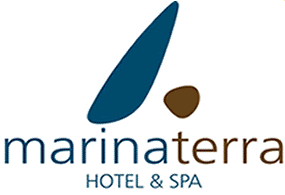 Website: marinaterra.com
Email info@marinaterra.com
Facebook: facebook.com/marinaterrahotel
Twitter: twitter.com/marinaterra_sc
YouTube: Marinaterra
Days & Times Open (hours of operation): daily, 365

Have you stayed at MarinaTerra Hotel & Spa? What did you think?