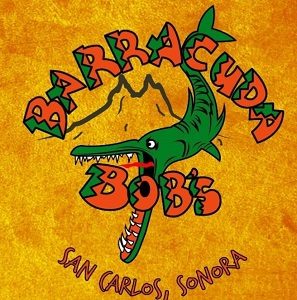 The very friendly staff at Barracuda Bob's serves delicious breakfast croissants, quiche, burritos, sandwiches, Sonoran Chili, home made muffins, cookies, pastries, ice cream and coffee.
We're open Thursday to Tuesday from 6:00am to 2:30pm for breakfast and lunch (closed Wednesday).
Barracuda Bob's is conveniently located at Marina San Carlos (in the Yacht Club building). There's no better place to catch up with friends and family while watching the boats come in and out of the marina.
You can take out, or sit on the covered patio or in the air-conditioned restaurant.
We also have English language greeting cards and offer our customers free wifi.
CONTACT
Phone: (622) 226-1029
Address: Marina San Carlos, San Carlos, Sonora Mexico
Facebook: Barracuda Bob's
Days & Times Open: Open daily from 6:00pm to 2:30pm.
Have you eaten at Barracuda Bob's? What did you think?