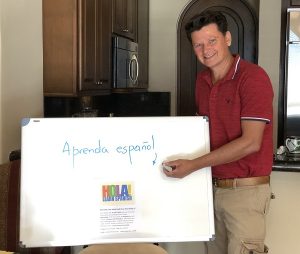 Learn Spanish and have fun doing it!
Classes begin Monday, November 27, 2023 at Chihuahua's Restaurant in San Carlos.
10 – 11 am and 11 am – noon, Mondays and Wednesdays.
Beginners and Intermediates. Conversation and grammar.
Eight one-hour classes for 1,800 pesos.
Come by and check it out.
Teacher is Arnold Trujillo, who lives in San Carlos and has been teaching here for 15 years.
You will join his extended family and make some new friends in our community.
Questions?
Email Arnold at: arnoldtq@hotmail.com.
Call or text +52 622 142 0195