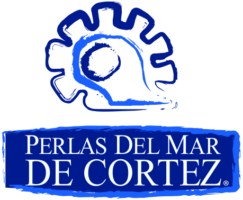 Have you ever visited a Pearl Farm? Now it is your chance to do so because "Sea of Cortez Pearls" is the First Commercial Cultured Saltwater Pearl Farm in the American Continent, and as the only one in the World growing loose cultured pearls using the unique "Rainbow Lipped Pearl Oyster" (Pteria sterna).
We have been considered a unique touristic attraction since 1994 and have been visited by over 100,000 world-wide visitors since then, becoming a unique educational, cultural & shopping attraction for companies such as Closer Look Tours, Arizona Coach Tours, Grand Circle Travel, Collette Vacations, Tropical Tours and many others.
Speaking of our exclusive "Cortez Pearls"®, these are some of the World's finest gems and the only Fair Trade Pearl in the market; Cortez Pearls feature some truly unique colors: opalescent gray, silver, true golden/bronze, olive-green, purple/violet, blue, red and jet black, and these colors always display varied overtones, such as rose, green, lavender and cyan. Cortez pearls® are also the World's RAREST Gems, since we have limited our yearly production to around 4,000 pearls our self-imposed Quality Standard is one of the highest in the world. Our pearls are so special that very few people in the World can actually possess these Gems: but if you are visiting in the San Carlos area you have the special opportunity to visit a working pearl farm, see and touch our native Rainbow Lipped Oyster and view and purchase this special pearl in many jewelry styles.
On some occasions you will be taken to the Pearl Farm Tour by one of the Pearl Farm's owners so you will get the "inside scoop" on all things related to pearl farming and pearl quality. This is not your typical pre-fabricated tour but an actual company made from people working under a labor of love and passion.
Please call ahead of your visit in order to check for tour availability and we Hope to see you here soon!
Phone: (622) 221-0136
Address: Bahía de Bacochibampo interior "Tec Milenio". Fracc. Lomas de Cortés, very close to Hotel "Playa de Cortés" near the Miramar area, Guaymas, Sonora Mexico CP 85450
Tour times: 9am, 10am, 11am and 12pm from Monday to Friday and 9am, 10am and 11am on Saturdays. The cost per person is $70 pesos (minimum 4 people or $280 pesos) Maximum 45 people per tour. We recommend you to schedule your visit, since we have tours in ENGLISH and SPANISH. You can choose the one you prefer.
THE PEARL FARM STORE is open Monday to Friday, 9 am- 5 pm. Saturday 9 am – 4 pm. Sunday 9 am – 1 pm.
NEW: Now our pearls and mother-of-pearl cream, soap and sunscreen are closer to you in our MARINA SAN CARLOS No.10 store. It opens from Thursday to Monday with the following schedule:
Thursday 2 pm – 8 pm
Friday, Saturday and Sunday 10 am – 8 pm
Monday 10 am – 2 pm
Facebook:  Perlas del Mar de Cortez
Website: perlas.mx
Email info@perlas.com.mx
The Sea of Cortez Pearl Farm Video
Have you visited Perlas del Mar de Cortez? What did you think?