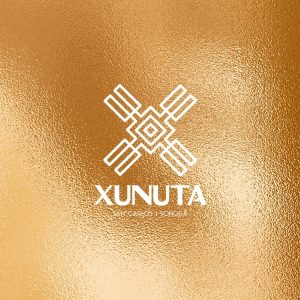 Xunuta (pronounced Shunuta, a Yaqui word meaning "place of the corn") has become a favorite hangout for those looking for a rooftop experience over San Carlos' main street. This new restaurant is modern, clean and comfortable.
Located in Los Jitos Plaza across from the Flecha gas station, Xunuta is in the heart of San Carlos. It has several seating areas — downstairs for an intimate conversation, or upstairs for the view and to be seen, where you can sip a refreshingly cool cocktail and watch the town go by. At night, Xunuta becomes your place to party, with a live DJ on the weekends, great music, ambience, and light shows.
Our specialty is our gourmet food! We have a varied upscale lunch and dinner menu to please all palates: salads and appetizers, tacos and tostados, burgers, steaks, shrimp, fresh pasta, and more, including dessert. Some of the most popular dishes include our Carpaccio De Betabel, Tacos Tobicheros, and the delicious Surf & Turf.
You'll also enjoy our fully stocked bar with red and white wines, beers, spirits, liqueurs, champagne and exotic Xunuta cocktails.
Our stadium size screen brings you all the sports action so come and cheer on your favorite team! Free parking is available in Los Jitos Plaza.
Where the sea and the desert meet, where the flavors are mixed. There is Xunuta. Come and experience it today!
Food & Drink Specials
Happy Hour weekdays from 2:00pm – 7:00pm
* 2 x 1 Cocktails (Margaritas, Mojitos, Palomas)
* Bucket of beer for 150 pesos (cuartitos)
NEW Food Specials: Monday to Friday from 1pm – 8pm – 35 pesos Menu!
Food Menu (click to enlarge)
Drink Menu (click to enlarge)
Contact Us
Phone: 662-362-5019 (cell & WhatsApp) for reservations or for your "Take Out" order.
Address: Los Jitos Plaza, across from the Flecha gas station. Blvd. Tetakawi, San Carlos, Sonora
Facebook: xunutasancarlos
Website: xunutasancarlos.com
Instagram: xunutasancarlos
Days & Times Open: Monday – Thursday, 1:00pm – 11:00pm. Friday and Saturday, 1:00pm – 3:00am. Sunday, 1:00pm – 10:00pm.
We have parking and we do "Take-Out".