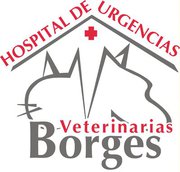 Our facilities are spacious, new, clean and specially designed for quality veterinary care with maximum comfort for your pet.
In Veterinary matters, we have the most extensive experience in animal consultation as well as advice and management of your pets.
We have all the latest equipment available, including x-ray, ultrasound and a surgery lab.
We aim to provide the best clinical and surgical care for your pets. We are committed to the health of your pet. We have the expertise and facilities needed for this, and seek to improve every day both our professional and our facilities to provide the treatment your pets deserve.
Hospital de Ugencias
M.V.Z. ESP DIPL Carlos A. Martinez Borges
Registro CONEVET 701041
C.P. ESP.5114452 C.P. 3703559


Phone: 662 2-13-63-18, 197-86-99 Urgencias 6621-88-00-88
Address: Olmos No 50 Col. Fuentes del Mezquital , Hermosillo, Sonora Mexico
Website: http://www.veterinariasborges.com
Email borgesmca@yahoo.com.mx
Days & Times Open (hours of operation): available for emergencies 24 hours a day, 365 days a year
Rate Veterinarian Carlos Borges & Leave a Comment: