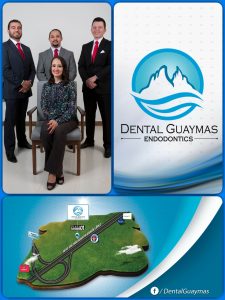 We are a team of Specialists in Dental Practice / Oral Health Care.
Specialist in Root Canal (Universidad de Guadalajara)
Master in Orthodontics (Universidad Autonoma de Sinaloa)
Specialist in Maxillofacial surgeon (Mexico City)
We are dedicated to providing health and dental care, and specialize in root canal treatments. We have equipment that allows us to perform procedures in less time and in a more predictable manner, according to criteria formed by the constant training and based on scientific articles published in International journals.
We are located near the stop light by Sam's Club. Drive 500 meters past the stop light at Sam's Club and you'll see a Plaza 01, we are located next to Locker's Bar and Restaurant.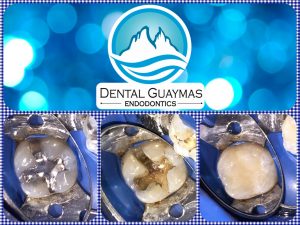 Phone: 622-222-3439
Address: Carretera Internacional Km. Norte #1982 Col. Petrolera PLAZA 01, Guaymas, Sonora Mexico 85456
Facebook: facebook.com/DentalGuaymas/
Email: hjcastro@gmail.com
Days & Times Open (hours of operation): Open Monday to Friday from 9:30am – 1:00pm; and 4:00pm – 8:00pm; and Saturday from 9:00am – 2:00pm.
Have you used Dental Guaymas Endodontics? What did you think?