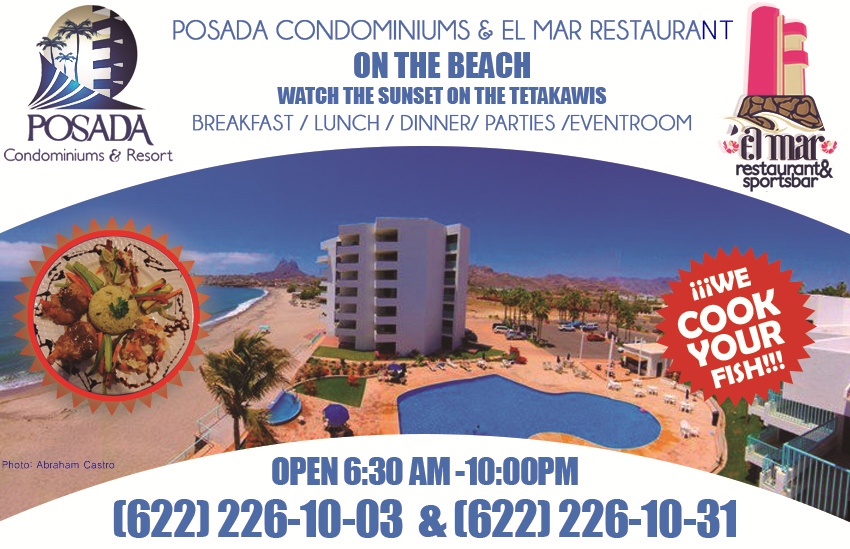 This summer, enjoy air conditioned beach-front dining at El Mar Restaurant. Open from 6:30am – 10:00pm, and serving breakfast, lunch and dinner.
Feast on our Sunday Breakfast Buffet from 8:00am – 12:00pm. For only 85 pesos, enjoy eggs (any way you like), ham, bacon, beans, fried potatoes, chilaquiles, hotcakes, fruit, and menudo & pozole for an additional 10 pesos. A full menu is also available.
Pool now open: from 8:00am to 9:00pm, lounge by and play in our newly-opened pool — the cost is 100 pesos, which can be applied against your food and beverages at our restaurant.
For questions or reservations, call 622-125-4837.
Follow us on Facebook.