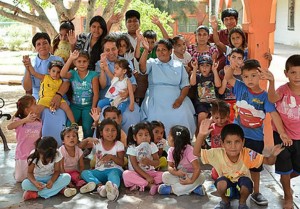 Casa Hogar Rancho de Niño San Humberto in Empalme
For nearly fifty years non-profit Casa Hogar Rancho del Niño San Humberto has provided shelter, food, clothing, healthcare, education and physical and emotional security to some of the most disadvantaged children in the state of Sonora and NW Mexico. Our children come to Casa Hogar from families living in extreme poverty; from broken homes; as the result of child abuse; drug or alcohol abuse; and from families where one or both parents are in prison or the children have simply been abandoned. Four nuns of the order "Sisters of Cristo Nino" care for the current 20 children. Rancho del Nino, with a potential capacity of 50, hires a cook, maintenance helper and driver who makes 5 school trips each day.
Accomplished from May 2014 to December 2015: refrigerated storage; more nutritious & consistent food supply; ceiling fan/lights; washing machine repair; stuccoing & painting of walls; bus repair & donation of used 15 passenger van & pickup truck; Spanish and English website & video. Direly needed electrical, plumbing, water/sewage system and reroofing improvements are in progress. All have been provided with volunteer help or donations: maquiladoras, Castaway Kids, Friends of Rancho de Nino, (FORDN), A Child's Hope Foundation (ACHF), Colegio Americano, MTK & CPP, USD grant from TE Connectivity along with Mexican, USA and Canadian citizens' donations
What's needed and how can you help?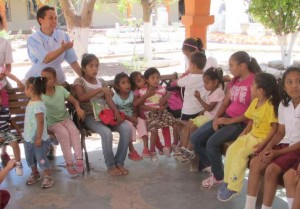 Currently there's a desperate need for cash to pay our employees and monthly bills. The donation of food, clothes, shoes, toys has been much appreciated. We have no government or institutional financial support. The reality is need for assistance with Rancho del Ninos's monthly bills: employees, propane, electricity, gasoline, food, telephone, vehicle maintenance & repairs, medicine/medical, insurance, personal hygiene items, cleaning & misc. products. Our $80,000 pesos per month ($5,000 USD/mo.) budget is available for your review. Dependable income is around $35,000 pesos ($2,200 USD) leaving a monthly deficit of $45,000 pesos ($2,800 USD). Our children are not available for adoption, however, you can adopt a bill, such as telephone 250 pesos per month ($15 USD/mo) or $10,000 pesos per month (($590/mo USD) for gasoline. One of the greatest gifts you can give is the freedom that comes with having a full pantry, money to pay our bills and make repairs. These children desperately need your help; let's not abandon them again! Any help with your Time, Talent, or Money will be deeply appreciated.
Go on line to ranchodelnino-orphanage.org (English) or ranchodelnino.org (Spanish) to learn more. Your credit card or Pay Pal can be used for a secured payment. You can make a onetime donation, or Pay Pal will send you a monthly reminder, if you choose to join our Member's Sponsorship Program, individual and corporate sponsors are most appreciated.
Or checks made payable to Patronato Pro-Rancho del Nino, A.C.
Or a direct deposit made to our Banamex account – Sucursal: 7008,  Cuenta: 6655886, Clabe: 002770700866558861
Rancho del Niño San Humberto has served the community continuously for 45 years helping hundreds of children in need. Can you help us?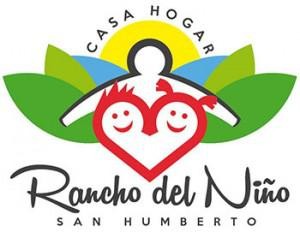 Administration Office
Blvd. Sánchez Taboada, #706
Colonia San Gilberto
Guaymas, Sonora, México 85467
In México 622-224-4480
In the U.S. 520-841-6107
Casa Hogar Rancho del Nino San Humberto
Carretera Internacional
Rumbo a las Playas de Cochorit
Empalme, Sonora, Mexico 85389
Facebook Page "Rancho del Nino San Humberto"