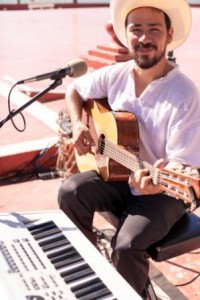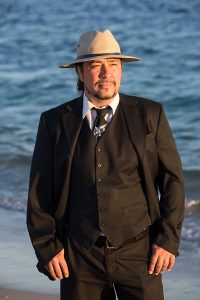 Omar Arriaga, local Sonoran musician from Ciudad Obregón, studied Piano and Music at the National Conservatory of Music in Mexico City.  Has worked and performed solo and in ensembles in many venues, for many years and different styles and instruments.  His instruments are:  Piano, Organ, Guitar,Ukulele, Voice, Harmonica, Acordion and Bass Pedals.  His shows include:  Instrumental Piano, Guitar & Vocals in English, Spanish & Portuguese, the Playeros Duet with Ukulele & Jonathan Ayón, the Sonora Jazz Quartet, the Silent Comedy Movie Show with Live Piano Music, and other projects mainly in San Carlos, but sometimes other locations too.  He does also music recording, arranging, teaching, catholic masses, private & public parties, festivales and events.
Facebook: Omar Arriaga Music
Instagram: OmarArriagaMusic
Omar playing a beautiful piano piece surrounded by spectacular San Carlos scenery
Omar's Schedule:
You can watch Omar play throughout the week at several local restaurants. Here is Omar's November 2019 schedule. For up-to-date info, please also see the most recent Newsletter.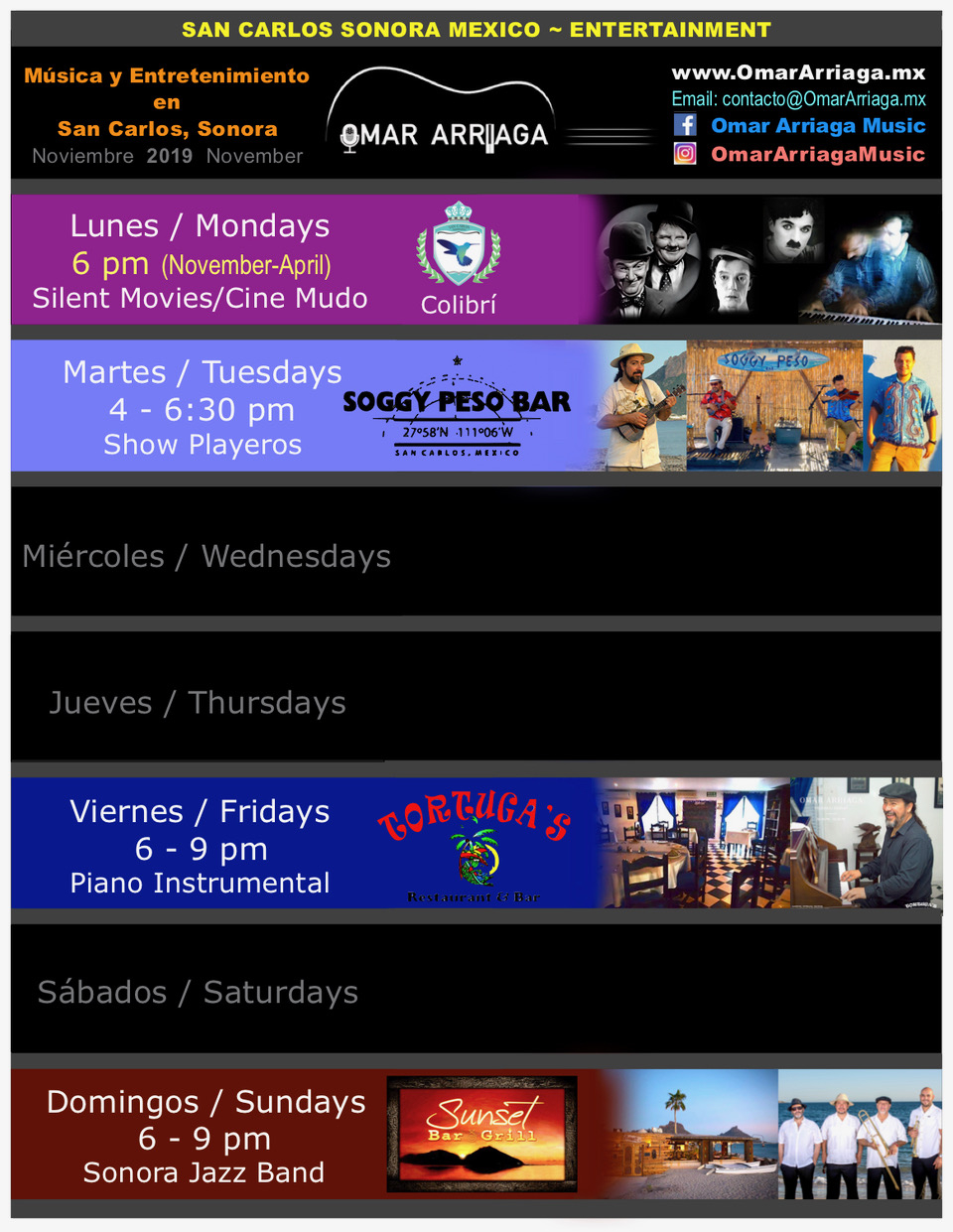 Do you Love Omar's Music? Leave a Comment: