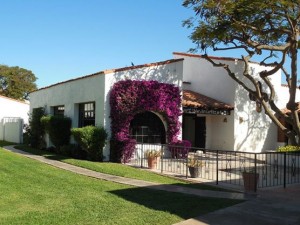 You always have a warm welcome at Hacienda Mar de Cortez! Alberto, Lupita and staff welcome you to come dine at their Mexican-style restaurant surrounded by the beautiful landscaping of Pilar Condominiums.
Dine indoors or on the patio. Hacienda Mar de Cortez has entertainment, a great menu, reasonable prices and delicious drinks to beguile your taste buds.
Hours: open Tuesday to Thursday from 2:30pm to 9pm; Friday and Saturday from 9am to 9pm; and Sunday from 9am to 3pm. Closed Mondays.
Lunch on Friday, Saturday and Sunday is available starting at 11am. Dinners are served from 5pm – 9pm.
Come chill out with us at Hacienda Mar de Cortez — air-conditioning for your comfort.
Come before sunset and stroll along one of the most beautiful beaches in San Carlos.

Entertainment and Food Specials
Tuesday: All-you-can-eat BBQ Grill and unlimited Orange Margaritas with your dinner
Wednesday: Open Mic Night from 5pm – 8pm
Thursday: 2×1 on specials of the day (or half price for solo)
Friday: The Sea Notes from 6pm – 8pm. Enjoy the dinner special and a great night of music
Saturday: Shrimp Buffet with unlimited hibiscus margarita and live music from 5pm – 8pm
Sunday: Sunday Brunch 9am – noon.
Contact Us
Phone:   For reservations or information, phone 622-124-5183
Email: haciendamardecortez@gmail.com
Address: in Pilar Condos (near Estuary Soldado), San Carlos, Sonora Mexico. To get to Pilar, take the main road, Blvd. Manlio Fabio Beltrones (Hwy 124) East toward Guaymas, turn right at the signs for 'Estuario del Soldado, Pilar and Delfines', head towards the Sea and at the T, turn right again.
Facebook: hacienda.mardecortez
Have you eaten at Hacienda Mar de Cortez? What did you think?